April 19, 2008
Passover: Oy, You'll Get Such a Headache!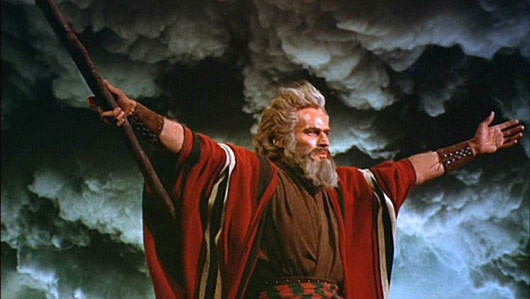 Let My People Go (or you'll get the biggest headache)!
When we were invited to a Passover Sedar this year my children needed to be reminded what it was all about (we don't get invited to a sedar too often). My wife, trying to make it enticing wanted to tell them about the search for the afikomen, the traditional game of hiding of the matzah (ostensibly to keep the children engaged during the pre-dinner service). But in doing so my loving shiksa wife declared: "Girls you'll get to hunt for the ibuprofen!"
Yes, as a child I remember when I thought the long Pesach Sedar was a headache. Well put my dear. but hopefully not this year.
View Most Recent Story
:::
Notify me when there's a new missive!
Comments
Posted by: Nina on April 19, 2008 5:27 PM
Posted by: lacochran on April 19, 2008 6:40 PM
Posted by: Quasi on April 19, 2008 7:21 PM
Posted by: Jeff on April 19, 2008 10:23 PM
Posted by: Carolyn on April 20, 2008 12:19 PM
Comments are now closed for this post. But there are a few other entries which might provoke an opinion or two.