October 11, 2007
Shipping by Dolce & Gabbana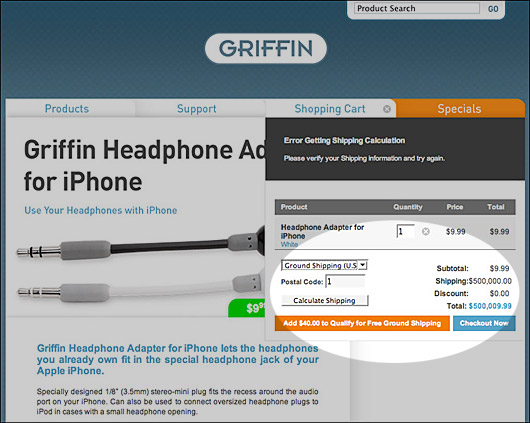 I love my iPhone. But I was disappointed when my Sennheiser headphone plug wouldn't fit into the iPhone's recessed receptacle. Nothing but the earphones that came with the phone would. (And those didn't even fit in my ears!)
So I waited patiently as Griffin rollout their headphone adapter. It looked to be the perfect attachment for me: small and unobtrusive. And the price seemed right: $9.99. But I think the shipping is just a tad too much, unless I add $40 to my order —then shipping's on them.
View Most Recent Story
:::
Notify me when there's a new missive!
Comments
Comments are now closed for this post. But there are a few other entries which might provoke an opinion or two.